#soundbyteNyte / Mayor Mayer's 30*th & Divorce Party!!
Dec 03, 2016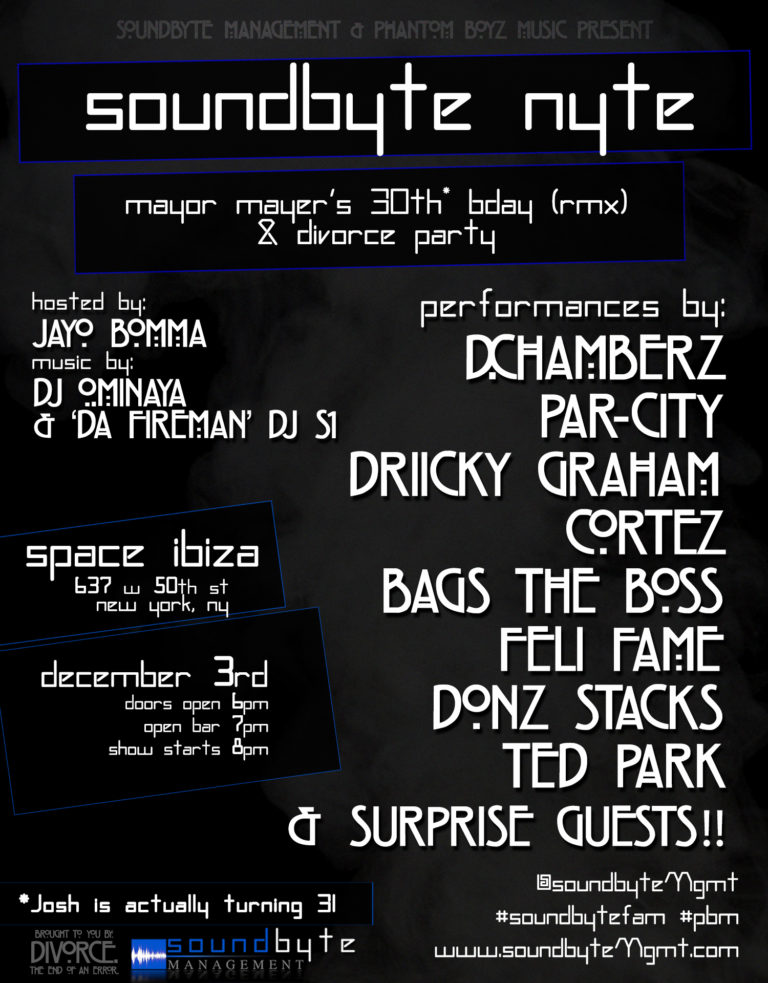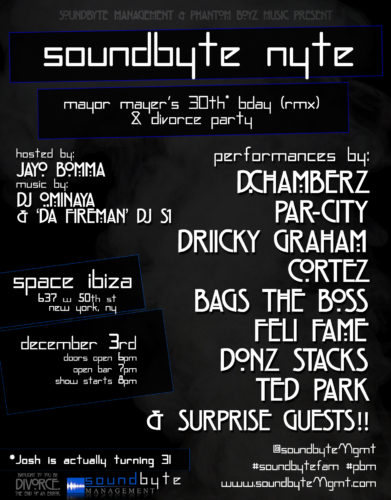 That's right!!! Mayor Mayer is turning 30 (again), celebrating his divorce and having clients and friends perform in a Saturday night extravaganza!!! Be there or don't…but, you should be there!!
Doors Open: 6pm
Open Bar: 7pm
Show Starts: 8pm
Performances from:
D. Chamberz
Par-City
Driicky Graham
Cortez
Bags The Boss
Ted Park
& more surprises & performances will be announced!!
Music by: Da Union's DJ O.Minaya
Hosted by: Jayobomma The MeMe King
soundbyte Management, Inc. & Phantom Boyz Music LLC