D.Chamberz
WE'RE BACK!! #MinglingMondays at roxysastoria !! Sign up EARLY for the 🔊ᴏғ🗽#soundofNYconcert next week!! First Come, First Serve!! Music by @DFGTheShow Birthday Celebration for kgoddessofficial_ _nevastop_ &… https://t.co/oFrrDMlVeZ
1 day ago
D.Chamberz
Grand Rising: Life B4 I Was #Swurvinindacadi🚘 goonbello_28 🤣🤣🤣 #Staymotivated @ New York, New York https://t.co/3BnKm2he9F
1 day ago
D.Chamberz
"Hate to See me Win is like They Darkest Fear".... #CANILIVE Dir by @AllFemaleHipHop 🎥 🔥🔥🔥🔥🔥🔥🔥🔥🔥🔥🔥🔥🔥🔥🔥 Question: Where u from? Me: #CONEYISLAND 2 be Exact! @ Brooklyn, New York https://t.co/vLXTG5oXbF
2 days ago
D.Chamberz
Regardless of What... #Staymotivated ✈ Song: Go Get it - Prod by dnicedaproducer off #Warriorambition Vol.1 -- Styled by: foreignways_ ✔ Hat: wmapparel ✔ #Swurvinindacadi🚘 Got #Snapbacks & #Dadhats On Deck!!… https://t.co/5wUBSAZZbH
3 days ago
D.Chamberz
#Flashbackfriday When Me & @conan42fly Opened up for @gucci1017 in #NJ Performing "EveryWhere" prod by dnicedaproducer 🎥🎥 https://t.co/Hv8i9dpKRw
4 days ago
D.Chamberz
Quick Question: FRom 1-6 Which #Staymotivated Dad Hat/Snapback Fits Your Style?? 🤔💡 Me: ARMY camo/Gold wmapparel Whats Yours?? 👇🏽 - I Got it on Deck! @ Brooklyn, New York https://t.co/fRLQ7cx0GC
5 days ago
D.Chamberz
UNRELEASED 🔥 "Throw Dat" - ft _drizzyjuliano × @FivioForeign 🔥🔥🔥🔥🔥🔥🔥🔥🔥🔥🔥🔥🔥🔥 #DJS SEND EMAIL FOR EXCLUSIVE https://t.co/yPfmnZx6RE
6 days ago
D.Chamberz
I'm not Just a Rapper Im a Future MOGUL .. ✈
6 days ago
D.Chamberz
I feel u on that 1. I think somebody moms got shoved & that was it 🤦🏾‍♂️ https://t.co/Hk677Cn4Fa
6 days ago
D.Chamberz
RT @DjHeckyhottraxx: @DChamberzCIW Sometimes my brother they do not understand because your drive is diffrent from theirs Heavy is the Hea…
6 days ago
D.CHAMBERZ is a Coney Island, Brooklyn native, winner of 'Most Exciting Artist of the Year' at the Underground Music Awards, and recurring focus of FuseTv's reality series, 'Behind the Unsigned.' Making his name on the New York hip-hop scene for the past few years, what started in Coney Island as a small following, has exploded onto the national market. D.Chamberz' first major single "Coney Island Warrior," stayed in the Top 20 for six weeks in the national college market; While his current singles: "On My 1, 2" featuring Fred the Godson (currently spinning nationwide), "Make The Club Jump," "For My Homies" with Chinx, & "Shake The Block" with Uncle Murda, are making headlines across platforms like 2DopeBoyz, AllHipHop, TheSource, OnSmash, SMACK, VIBE, WorldStarHipHop, URLTV and more. Recently, D.Chamberz has kept the streets buzzing with remixes like the one he did on Biggie's "N*ggas Bleed," Drake's "0-1000." Don't get him wrong either, this guy is a mogul in the making. He recently has built an even larger fan-base through his newly established clothing line, bearing the same namesake as his mixtape series, Warrior Mentality. Between his constant presence at any important New York social spot, his records being spun regularly at the area's clubs and radio stations, combined with his relentlessness, he is truly a force to be reckoned with. He's performed as part of Hot 97's Summer Jam Festival Stage, at SXSW, Hot 97's DJ Magic Car Show, and joined The Unexpected Victory Tour at the legendary BB Kings in Times Square. He has also performed alongside Maino, Mack Wilds, Action Bronson, Vado, Audio Push, Raekwon, Jae Millz, Trae the Truth, Fred the Godson, Torch – MMG and many more up and comers. Keep watch for the Coney Island Warrior, because if he hasn't already, he'll be coming out to play in your town very very soon. Don't forget to support the movement and get #WMFly — Warrior Mentality Apparel, offering T-Shirts, baseball Tees, hats, snap-backs, sweatshirts, amongst other accessories! Also, be sure to check out his latest project, entitled: Warrior Mentality 2: Back 2 Rap available on DatPiff now.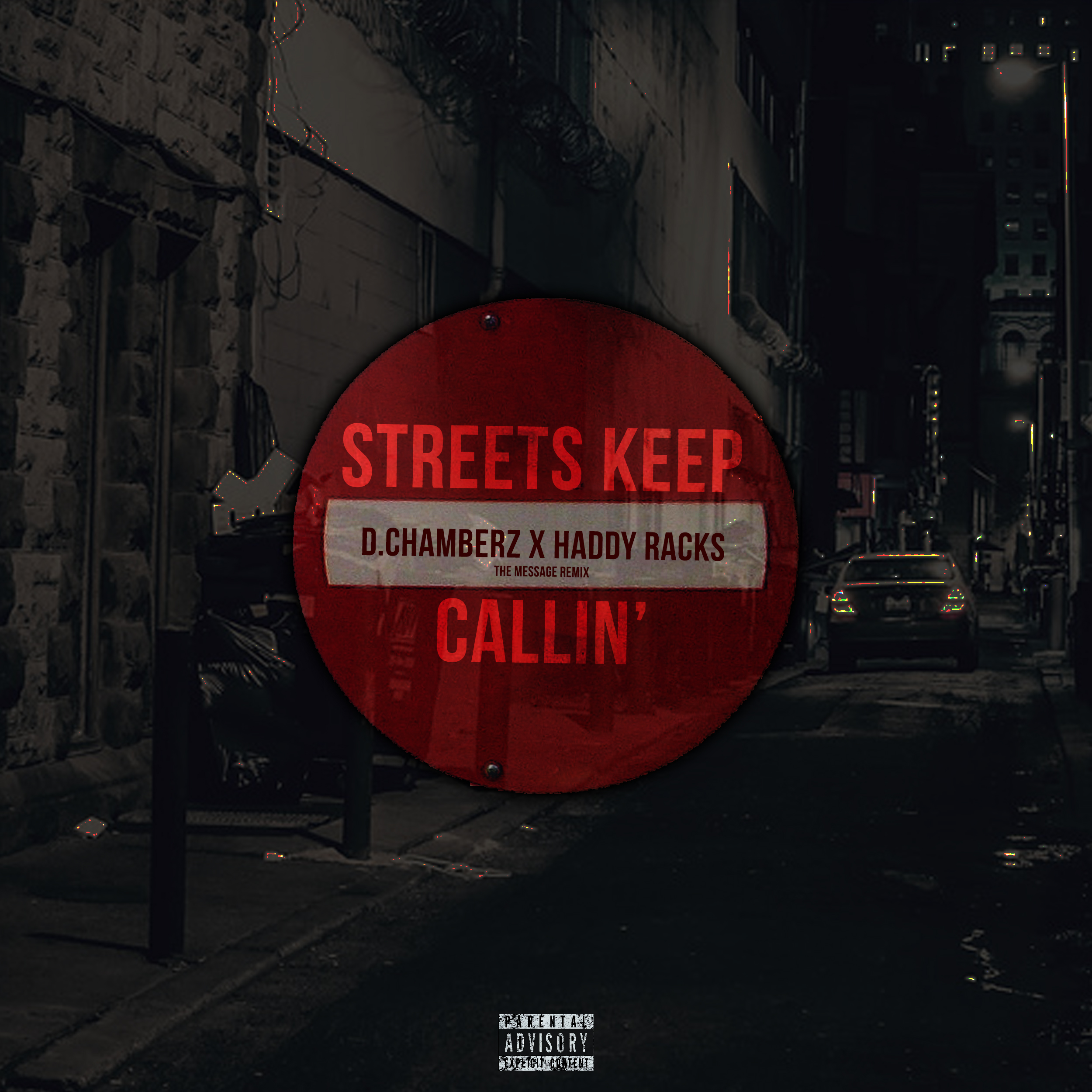 Nas – "The Message" Remix – Streets Keep Callin' – D.Chamberz & Haddy Racks.
Shout out to @DJKaySlay for breaking the record on the #DramaHour on @hot97!!
recorded at @loudstudiosnyc